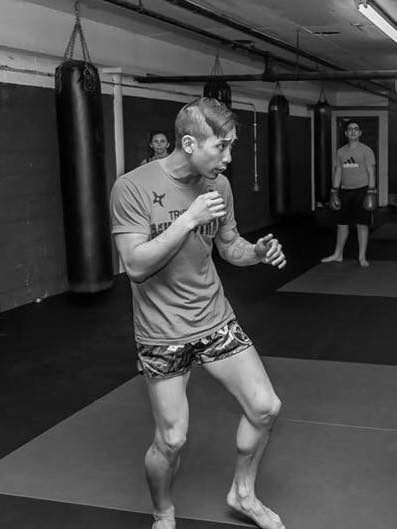 Kien Thai
Kien Thai was born and raised in South Boston where he started Karate at the age of 12. He continued his training throughout his teenage years and added several other disciplines such as Judo, Akido and Boxing. During his 20's he briefly exposed himself to competitive kickboxing, but unfortunately it was only for a few months. However brief it was, the idiology of kickboxing left a lasting impression on Kien.
After turning 30, he started making changes to his life. Though he has always been active, he knew he could do better both physically and mentally. Opening his heart to all sentient beings, and showing true compassion. He adopted the vegan lifestyle as he truely believes that regardless of species, no Mother, Father, Daughter or Son should suffer for another's unnessasary dietary choices. He also changed his career path to become a civil servant, providing care for our nation's Veterans through the VA Hosptial.
Eventually, kickboxing's lasting impression prompted the urge to continue his training. As a result, he has become a practicioner and part time instructor of Muay Thai.
In the most honest form of commitment and sacrifice, Kien thoroughly enjoys learning new approches on how he can help others improve. Whether physical, psychological, or just for fun, he will do his best for your success.