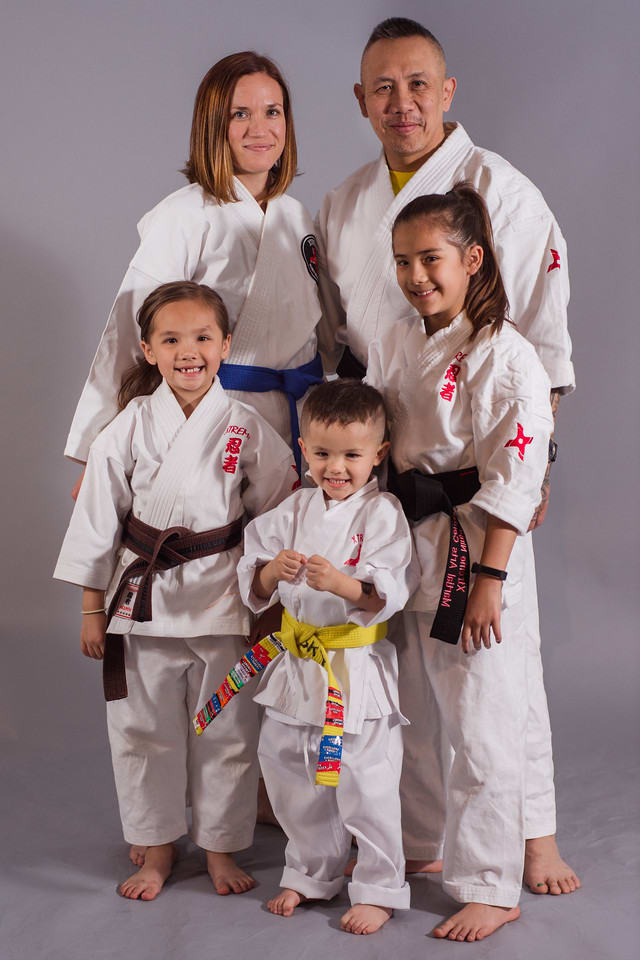 Master Ninja Cuong Nguyen
6th Degree Black Belt Kenpo & Shotokan Karate
3rd Degree Black Belt Tae Kwon Do
MTIA Certified Ajarn Muay Thai Instructor
Certified Trans Kru Muay Thai Instructor
Certified Krav Maga Yashir Combatives Instructor
Certified Muay Lao Rhythm Instructor
Certified Personal Trainer
Certified Reiki Practitioner
Amazon Best Selling Author of Step on the Mat
Birthday: October 6
Place of Birth: Saigon, Vietnam
Hometown: Medford, MA
Marital Status: Married
Children: 2 daughters Patience & Harmony, and 1 son Will Sky
Interests: Movies, sports, MMA, BJJ, San Shou, cooking, competition, teaching/coaching, nutrition, health, fitness.
Movie appearances: Maneater (2009), The Kingdom (2007)
Biography: I have been training in the Martial Arts for over 36 years now, starting at the young age of 4 years. While living in Vietnam, I began to practice Tae Kwon Do and working my way up to Black Belt. In 1978, after the fall of Saigon, my family escaped Vietnam by Boat. We spent several difficult years in a refugee camp in the Philippines. While I was in the camp I studied kali, until the time came we reunited with some of my family members. Luckily, my older brother sponsored us in America and we were able to start our new lives in Boston, MA. Once I had become established, I continued my training in Tae Kwon Do and it was during this time that I had begun studying Shotokan Karate, eventually establishing myself as a 3rd degree black belt in both styles in 1982. I was both a student and a trainer. I began to realize first hand how to increase my communication to my students and help them understand what they were truly capable of. Instilling in them that the "sky was the limit"!
Now it was time to open my own Karate studio. So in 1991, I started a studio called Sky High Karate and Tae Kwon Do Academy in Stoneham, MA. It was there that I reinforced Effort, Etiquette, Character, Self-Control, and Sincerity. I also added my own philosophy that to be a great martial artist, one first needs to coordinate not only the mind – but their spirit as well! That is my Golden Rule!
I feel my Martial Arts background has truly helped me in all aspects of my life. It has shown me that hard work and discipline pays off and has kept me humble, grounded, and open to all cultures. I look forward to working with each and every one of you!
Ninja is currently studying Brazilian Jiu Jitsu under Professor Gazoni and Professor Amaral, and has attained the level of Blue Belt. Ninja is trained and MTIA certified in Muay Thai under Master Toddy and Master Tran.