Hi everyone, old friends and new faces!
Some of you may recognize me as a friendly face from the dojo, others may have just heard of me as that crazy girl obsessed with martial arts! For those of you I haven't met yet, my name is Zinka Krivdic; some quick fun facts about me are that I am 27 years old, I have a 5 year old daughter named Ava who is kind of my mini me, cheerleader and whole world. I began my martial arts journey at Xtreme Ninja Martial Arts center back on June 9th of 2017 and ever since then, I have discovered an immense passion for health, fitness and people that drives me to do what I do currently and push myself every single day to challenge the physical and mental boundaries of what I am capable of achieving! I take Kickboxing, Muay Thai, Brazilian jiu-jitsu, and Xtreme Fit strength & conditioning classes at our center; I recently started training to hopefully someday be able to teach kids Muay Thai and you will be seeing this face behind the desk during the week as well. So a little bit behind this post; about three months after I began taking classes (September), I participated in a 21 day social media challenge. Each day, I wrote a post on Facebook going over the different things I was learning about myself, my physical, mental and spiritual journey that martial arts had begun for me. This first blog post will cover the entirety of my first challenge! Many of the concepts are interconnected and relate to each other; the further you get into martial arts, the more you realize all of these lessons are intertwined and are heavily based on the five core values of our dojo! Again, the initial posts from this challenge are pretty basic, they go over the immediate changes I began to notice right away and are a reflection of my introduction to martial arts. I hope you enjoy!
Day 1: So many things have changed in my life since I began martial arts, finding a starting point is hard, but I suppose if I have to start somewhere, prioritization would be a good place. The first lesson I really learned after starting kickboxing and martial arts was prioritizing; I learned how to prioritize myself, whether that meant going to the gym, sitting down & enjoying a cup of coffee + a book or just taking some mom time. Going beyond myself, I figured out that in life, if something or someone is important enough to you, you will prioritize it/them! Somehow, someway you will make it work and figure it out because it's a PRIORITY! For example, my health-despite the fact it feels like there is ever enough hours in a day and I'm constantly chasing a mini version of myself around, going to the center everyday is really important to me so I make it happen, no excuses. Sometimes it means bringing Ava along, or getting her to school early or having friends help out, but one way or another I make it happen because ITS IMPORTANT TO ME! yay for prioritization!
Day 2: The second biggest change I noticed within the first week of starting martial arts was HAPPINESS! Endorphins are real guys and the first two weeks was like a crazy constant happiness high 😀 even now, I am much happier overall; I have become better at dealing with stress and my emotions in general. There is NOTHING a good training session can't fix!
Day 3: COMMUNITY - I don't really knowhow else to describe it; from the owners of our center, to the instructors, to all other people taking classes-everyone I have met since I started this journey has been incredibly helpful, supportive and nice. I have made some really good friends and it definitely makes the entire experience that much better
Day 4: Strength- It really took me about a month before I noticed this, but surely enough, after some time, I definitely felt it. I was getting stronger; I could carry Ava for longer periods of time, I was hiking longer distances, I could do the more difficult trails, I could carry more, I could push harder, I could do MORE.
Day 5: CONFIDENCE - this is an area I have noticed a huge change in since the day I started continuing through to today. Being happier, stronger and healthier definitely all contribute to feeling better and being more confident, but I think that confidence also stems from the fact that I know I now have the skills to defend myself if I should ever need to. That knowledge is an incredibly empowering feeling/emotion and I can't think of a better word to describe it than confidence. The more I learn, the more I train, the more I practice, the more my confidence grows!
Day 6: LIFESTYLE CHANGE - it took me a couple of weeks to really understand this concept. Martial Arts isn't just about fitness, going to the gym or fighting; it's an approach to life. It means training hard every single day, treating your body well by eating healthy, practicing respect, patience, integrity, mindfulness in your relationships with other people and yourself as well. It's an equation that has many different parts to it and if you truly want to succeed, you need to work on all of those aspects.
Day 7: CONSISTENCY - another lesson I struggled with prior to martial arts is that progress is a long journey. Whether it's weight loss or becoming a more skilled fighter, it doesn't happen overnight. It takes CONSISTENT effort, hard work each & every single day. You don't see results in days or weeks; you may notice small changes in that time, but it really takes months before you see your hard work pay off. There is no cheating when it comes to success and achieving your goals!
Day 8: ATTITUDE - so many things happen in life and everyday situations that are simply out of our control; the one thing that you can control no matter what happens is your attitude! You have 100% control over how you react to the circumstances life throws at you and what attitude you're going to have about it. There will be problems, there will be obstacles, there will be challenges - simple fact of life. The question is how are you going to react and what will you do about it?
Day 10: STRESS RELIEF - I'm surprised I didn't mention this one earlier, but another really big change I noticed shortly after starting martial arts is stress relief!! I don't feel as stressed all the time and even when I do happen to find myself in situations that are "stressful", I am much better at staying calm and figuring out a solution. It's the greatest therapy I have ever tried 🥊
Day 11: ACCOUNTABILITY - ANOTHER thing I really struggled with prior to Martial Arts. I can't tell you how many times I started diets/eating healthy, going to the gym, became discouraged after a couple of weeks and went back to my old habits. Going to the gym and doing the treadmill/cardio is something I've always struggled with because I'm a competitor and I need sports. When I began martial arts, I remembered what it felt like to be truly passionate about a sport/fitness. I look forward to going to the center every single day, I want to become stronger, I want to improve on my skills in Muay Thai & BJJ, I want to eat healthy; I'm passionate about Martial Arts which has made accountability incredibly easy. I want to do my absolute best so staying accountable to myself is simply part of what I have to do to achieve that goal.
Day 12: RESPECT - I would say this is one of the fundamentals of martial arts. From training on the mats to how we treat each other at the center to how we take care of our equipment and gym, everything is based on mutual respect.
Day 13: PRACTICE MAKES PERFECT - repetition is key, for me at least. You don't always get things/the moves the first time. The key is to keep on trying and practicing because the end goal, again for me at least, is for the movement to be natural. I don't want to have to think about it, I want it just to be a reflex and the best way to do that is repeat, repeat, repeat!!
Day 14: HARD WORK PAYS OFF - I did mention before that the journey is a long one, which is true, but each step of the way brings its own small successes and rewards. Since I began martial arts and kickboxing in June, I've lost 30 lbs, gained my first stripe in BJJ, seriously improved my Muay Thai skills, got new gloves and finally now these bad boys, my new shin pads!!! Not to mention all the muscles I've gained and the over all bad asssness 😂 I can't wait to keep going at it and to see where the next six months bring me!
Day 15: FOOD - I thought I knew a lot about food, health and nutrition before I began my journey. It wasn't until I really started paying attention to macros, portion control and calories that I realized how little I really knew. My training schedule also forced me to focus on how different foods made me feel afterwards; within a couple of weeks making the right choices wasn't difficult, it was necessary to keeping me going at my best. Eating right outside of the gym is a big contributing factor to my success in training, you definitely feel the difference!
Day 16: SLEEP - I was so incredibly bad about this one before martial arts, and of course there is the occasional late night. 😂 Again, my training schedule is what made me realize the importance of a good nights sleep; it's another factor as important as food when it comes to success on the mats. You can't perform your best if you're not feeling your best and getting enough rest and sleep is a big part of that!
Day 17:http://www.oliversha.com/blog/2014/12/29/how-martial-arts-can-help-you-achieve-greatness-in-life
Day 18: PERSONAL GROWTH - I wasn't really sure how to phrase this one or find the right word for it; every single day, every experience, every moment is an opportunity to learn and grow. Whether it's training on the mats, trying new things, meal times- there is so much to learn about life and yourself. Never stop working on you!
Day 19: OUR CENTER IS THE BEST - I know that I am obviously a little biased, but it is true!! I've talked to so many people in our kickboxing classes who live closer to other studios, but they choose to commute further away just to make it to our center. Again, it may sound cheesy, but it is truly a "family" environment there. Everybody is extremely caring, kind, helpful & supportive! Our instructors are simply the best and the owners are two genuine people who just want to help others become the best version of themselves possible. AND Ava loves everybody there so if you have her stamp of approval, that is all I need! ❤️
Day 20: HONESTY - this is really how my Martial Arts journey began. I was fed up with all the pretending and bs I found myself facing in so many of my friendships; I needed something new, something different, something real. The best way to achieve that is honesty! Honesty with yourself about who you are, what you want, how far you're willing to go and do in order to get it. It also means honesty in your relationships with other people; many people say they want the truth, but at the end of the day, most of them just want to be told what they want to hear. When you're on the mats training/fighting other people, you put yourself at risk to a certain extent. You have to be honest with yourself about what you are there to achieve and communicate that to your partner. Using honesty as the foundation to friendships/relationships allowed me to experience something so much more raw and genuine and it has definitely brought a lot more happiness into my life and a certain sense of "fulfillment".
Day 21: COMFORT ZONE - this is something I think a lot of people struggle with, myself included. It's a lesson I've slowly been learning over the past 5 years, but especially since I began martial arts. In order to work on yourself and figure out what you are capable of, you HAVE to go outside of your comfort zone; you have to push the limits on what you think you are capable of doing because the truth is, you can do so much more! It's very easy to get comfortable and fall into a routine that doesn't really force you to truly challenge yourself. Today is the last day of my challenge and it was certainly a lot more difficult then I ever imagined it would be! I felt very vulnerable writing and sharing a lot of my experience on social media; I usually keep a lot of this stuff to myself. I was pleasantly surprised by all of the positive responses I received from people and that I was motivating them! I have to give a really big shoutout to the photographer of this picture; I DO NOT look like this in real life so props to you girl for getting all of the angles right 😂 Also to Ninja for pushing me outside of my comfort zone and constantly challenging me to do better. THANK YOU ALL and I hope you enjoyed hearing about my experience!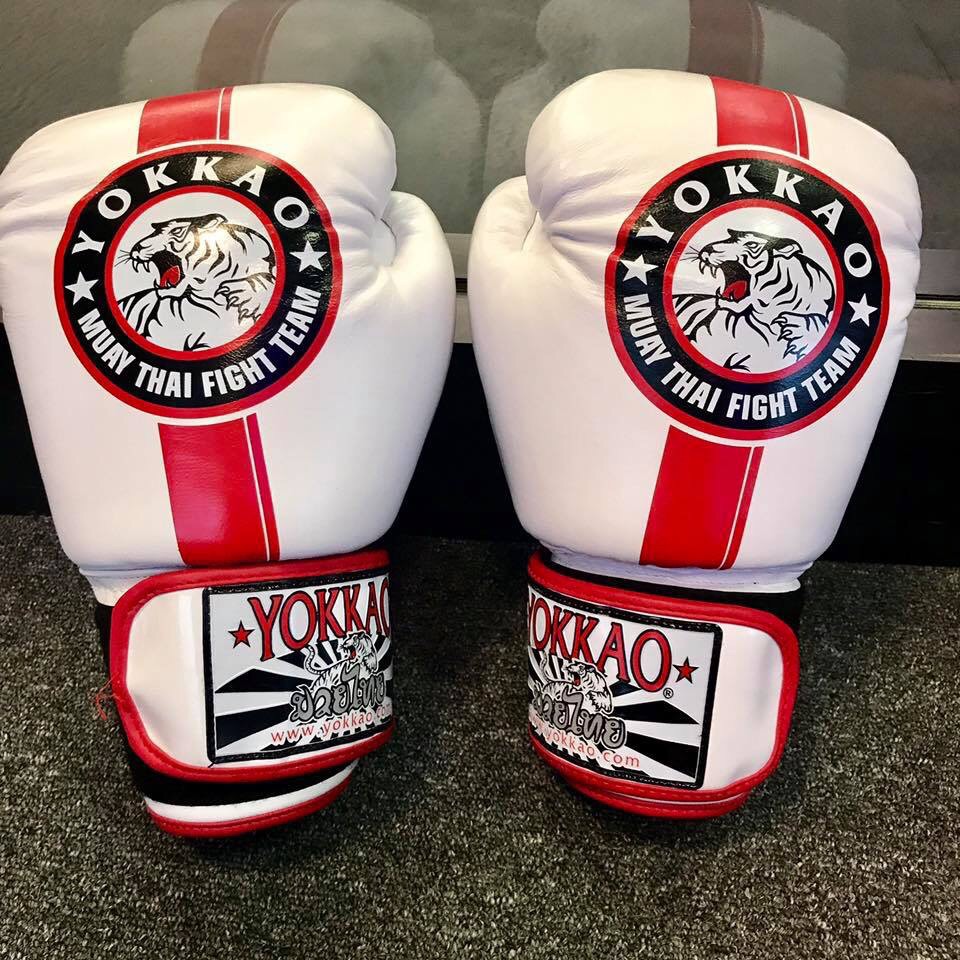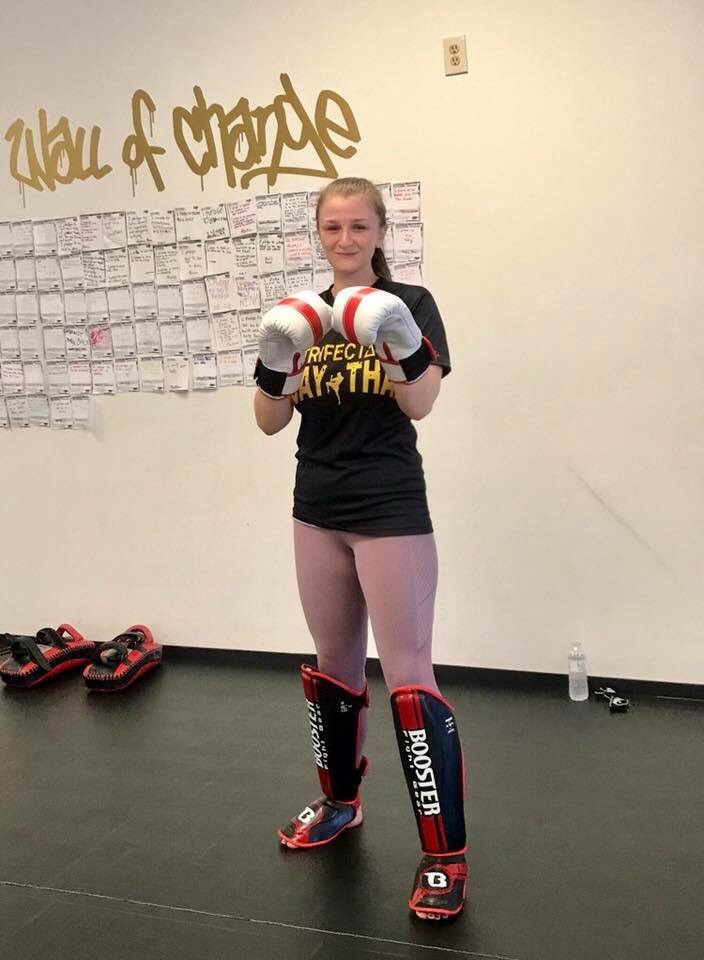 I hope you guys enjoyed reading all of that! I will fully admit, this challenge was a lot more difficult than I thought it would ever be! I normally used Facebook to share pictures of my daughter, but opening up like that on a personal level and sharing these vulnerable
moments of self-discovery and learning was again, a lot more challenging than I thought it would be! However, I am so grateful that I did because I cannot tell you how many people reached out to me afterwards and told me my words and actions had encouraged, motivated and inspired them! Some of them even chose to share their own vulnerabilities with me and that was such an incredible feeling to experience. It may not always feel comfortable being completely honest and vulnerable with others and even ourselves, but at the end of the day, it is completely worth it as it opens you up to a much more genuine and raw experience, no matter what it is that you are doing! With that being said, I hope you all enjoyed hearing a little bit of my story and I can't wait to tell you more soon!